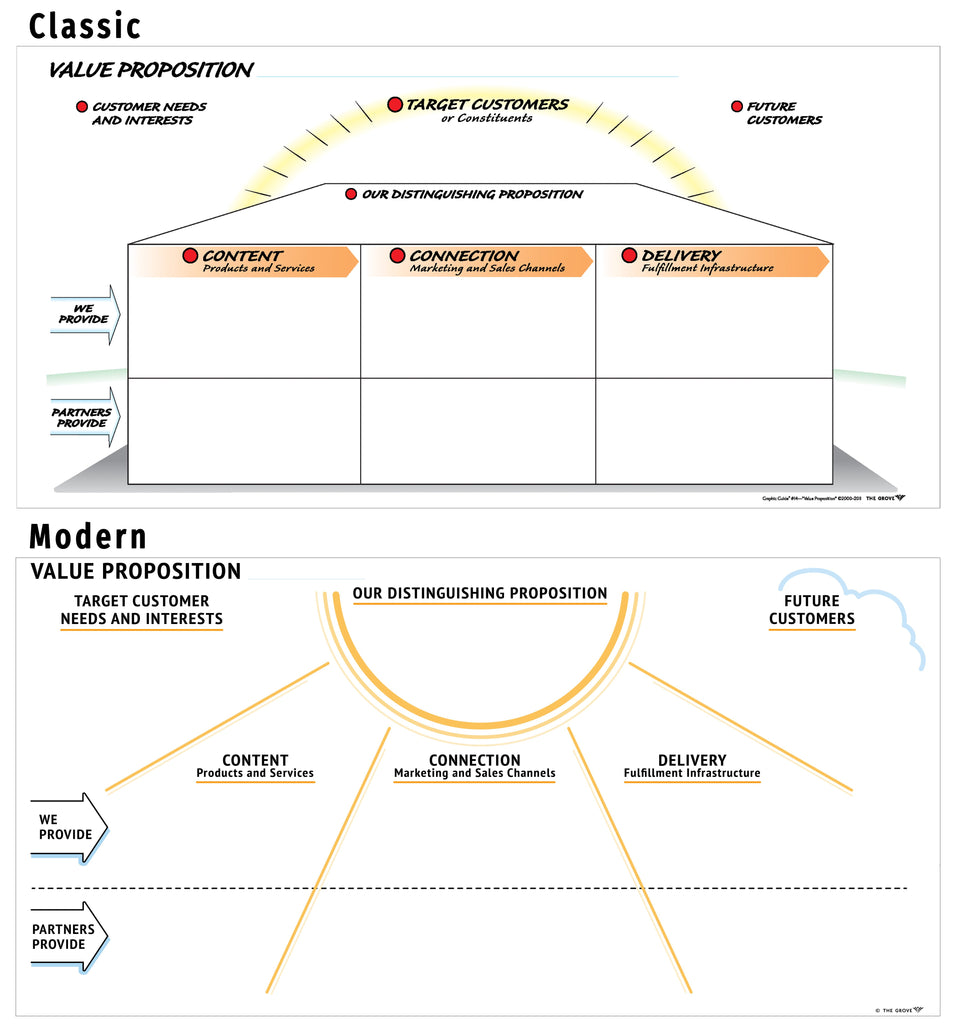 We now have 2 versions of our templates. The classic style (above) and the modern style (below).
Use this Graphic Guide® to help a group agree on an organization's customer needs and interests, what the organization has to offer its customers, how it will go to market (connection) and how it will deliver its unique value.

Each Graphic Guide has a corresponding Leader's Guide with step-by-step instructions for using the template, tips for getting the most out of the group process and a case study. 20 pages.

A PowerPoint® version of this template and all nineteen of our other Graphic Guides are available in our Digital Graphic Guides Ver. 4.0 download.
Value Proposition Template