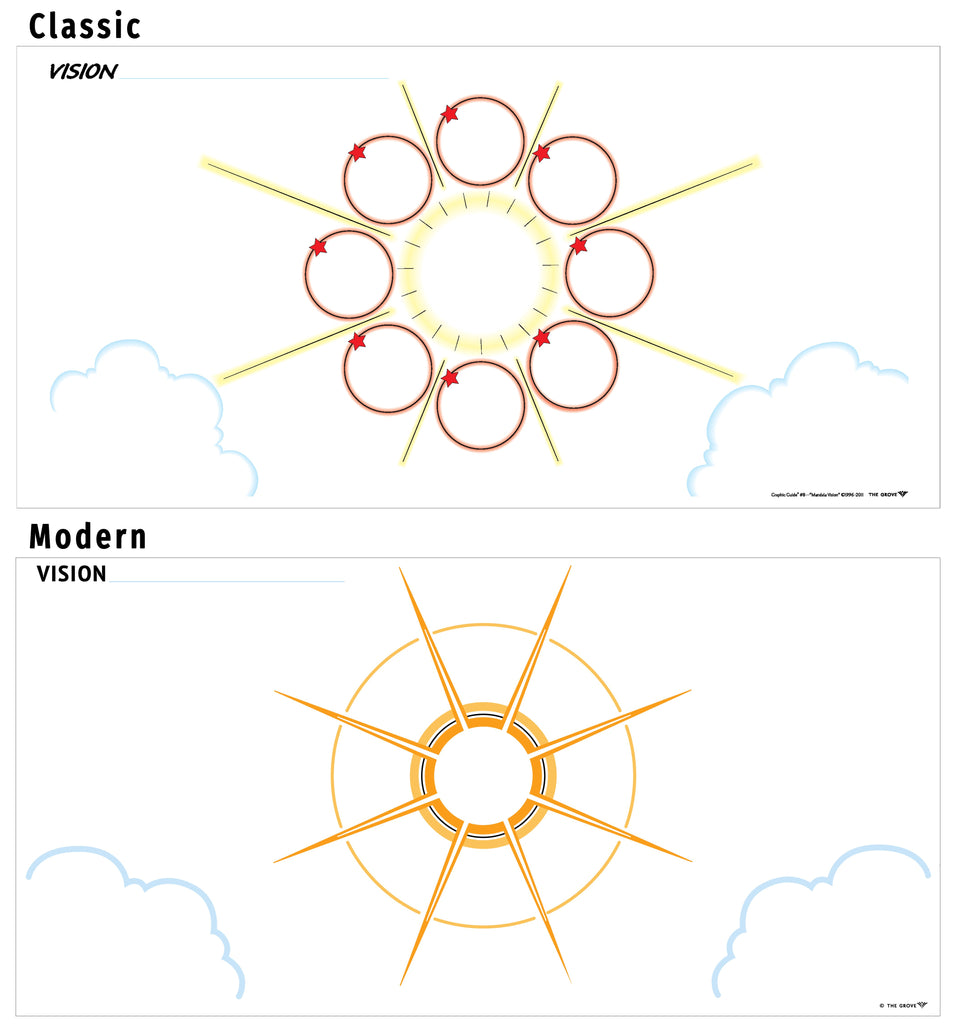 We now have 2 versions of our templates. The classic style (above) and the modern style (below).
Get consensus on initiatives your group is considering or develop a framework for brainstorming. Use this Graphic Guide® to record the compelling themes developed in a Cover Story Vision session. Use large sticky notes to capture the group's ideas. Cluster similar ideas in the "rays," then record the agreed-upon objectives in the circle bursts.

Each Graphic Guide has a corresponding Leader's Guide with step-by-step instructions for using the template, tips for getting the most out of the group process and a case study. 20 pages.

A PowerPoint® version of this template and all nineteen of our other Graphic Guides are available in our Digital Graphic Guides Ver. 4.0 download.
Mandala Vision Template