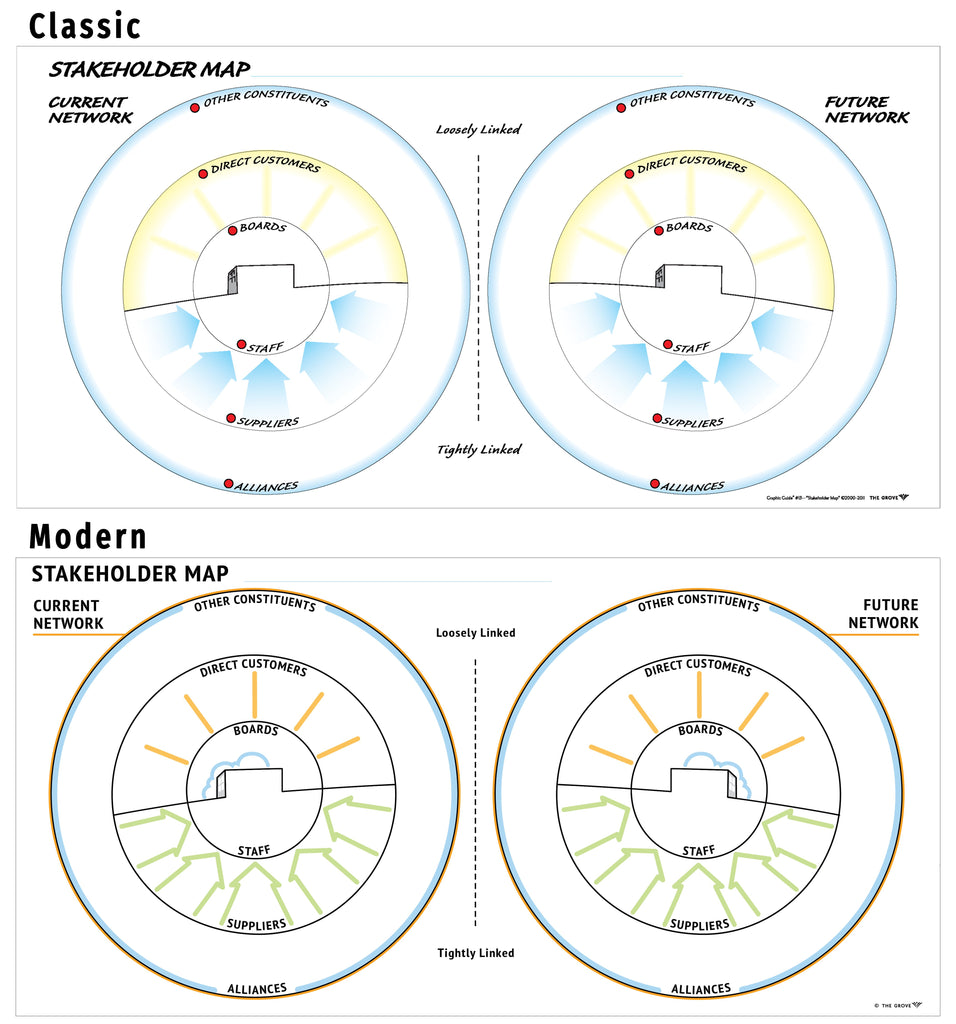 We now have 2 versions of our templates. The classic style (above) and the modern style (below).
Identify your key customers. Use this Graphic Guide® to look at the complete web of relationships that have some interest or "stake" in your organization. This template provides a context for deciding which groups should be the focus of marketing or other communication efforts. It also helps determine which key customers require an effort centered on developing a targeted value proposition.

Each Graphic Guide has a corresponding Leader's Guide with step-by-step instructions for using the template, tips for getting the most out of the group process and a case study. 20 pages.

A PowerPoint® version of this template and all nineteen of our other Graphic Guides are available in our Digital Graphic Guides Ver. 4.0 download.
Stakeholder Map Template